Increasing Supply Chain Agility with WMS: A Guide for the C-Suite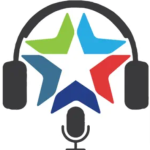 In today's fast-paced business world, supply chain agility and resilience have become more important than ever. To stay competitive, businesses need to optimize their operations and minimize costs, while also ensuring their customers receive the best possible service. Warehouse Management Systems (WMS) have emerged as a key tool for achieving these goals. By automating and streamlining warehouse processes, WMS solutions can increase efficiency, accuracy, and visibility across the supply chain.
But how do you convince the C-suite to invest in a WMS solution? That's where our latest episode of the MHI Industry Leadership Podcast comes in. Our guests, Phil Hawbaker and Stan McLean from the MHI Solutions Community, share their insights on how to make a compelling business case for WMS to the C-suite. They discuss the benefits of implementing a WMS, including increased efficiency and accuracy, and offer strategies for calculating ROI and demonstrating the long-term value of a WMS investment.
Whether you're a business owner, a supply chain professional, or simply curious about the latest trends and innovations in the industry, this episode is a must-listen. Tune in to the MHI Industry Leadership Podcast and learn how WMS solutions can help your organization thrive in today's dynamic business environment.